Become an Electrician Apprentice
Build a rewarding career with a supportive team of trainers based in Stoke-on-Trent
How to become an electrical apprentice
Becoming an apprentice is an exciting, but sometimes daunting, career path. As a young person, you might find it hard to find an employer willing to take you on or find a training course that suits you.
Here at Rebus Training, we're very proud to offer apprentices an industry-leading apprenticeship programme focusing on support both on and off the job. We'll help you gain the skills you need to build your career - and will also help you find an employer to give you the real-world experience you need.
Why train as an electrical apprentice?
Learn from qualified electricians as you train
Earn while you learn
Blend on-the-job training with theory and qualifications
Become a qualified electrician in a lucrative industry with a skills shortage
What you'll learn on our apprenticeship
Rebus Training is the region's only one-stop shop for electrical apprenticeships and you will be able to study every aspect of the apprenticeship right here at our dedicated electrical training centre. Subject to any prior learning you may have, qualifications may include:
City & Guilds 5357 Level 3 Electrotechnical Qualification
Level 2 Functional Skills in maths
Level 2 Functional Skills in English
Level 3 18th Edition Wiring Regulations
City & Guilds 2391-50 Level 3 Inspection and Testing * T&C's apply
End Point Assessment – AM2s Assessment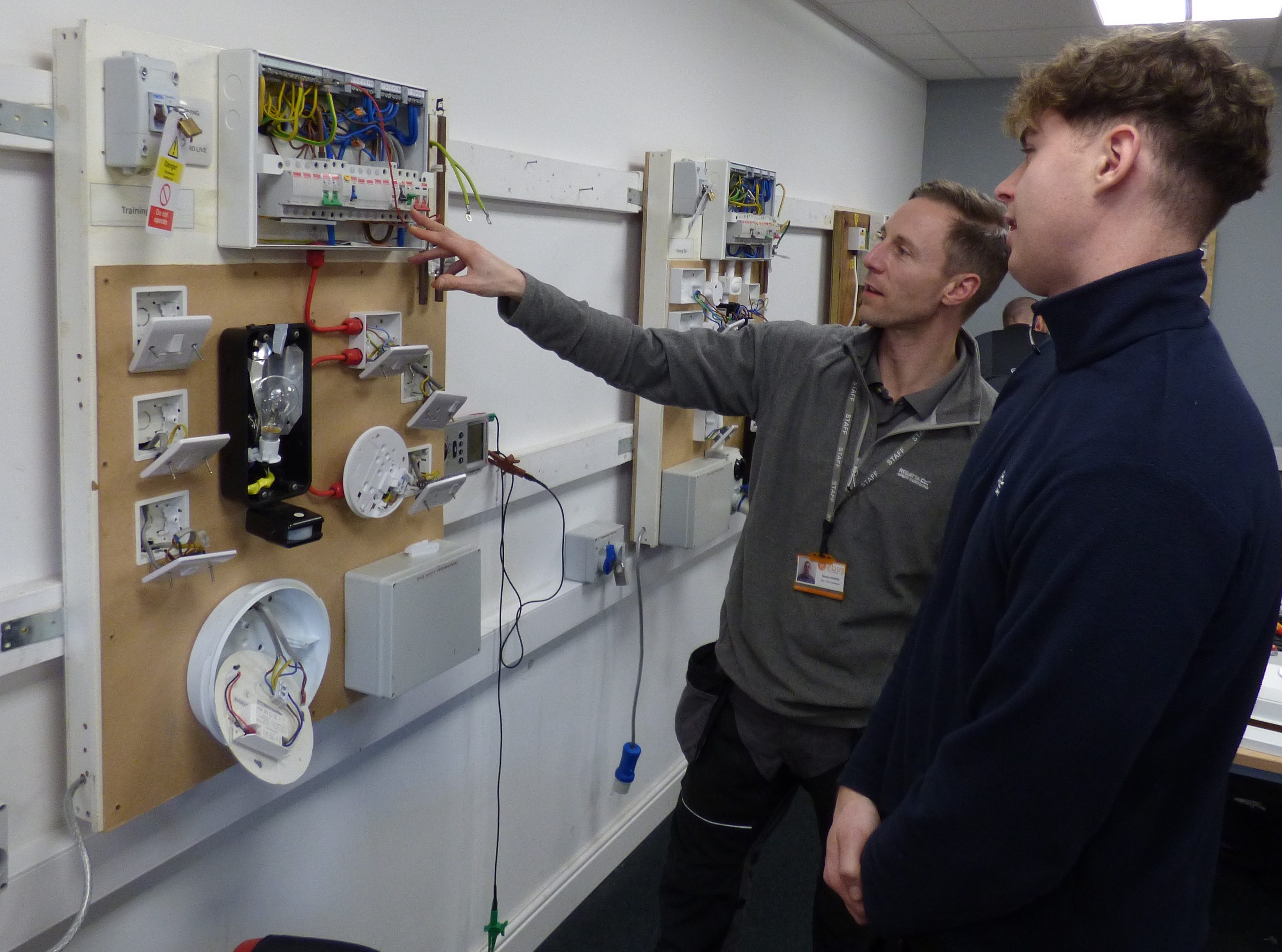 You will typically be working with an Electrical Contractor and will complete a range of qualifications to achieve qualified status in the Electrotechnical industry. You will attend our approved training centre to study towards the City & Guilds 5357 Level 3 during a 3-year day release programme. When not at our training centre, you will be gaining hands-on experience working alongside your employer. This is a valuable learning time when you can practice what you have been taught and can learn additional skills from experienced electricians that you work with.
How to become an apprentice
To start an apprenticeship, you need to find a job in the industry. This can be a difficult challenge - but we're here to help. We work with employers across Staffordshire and Cheshire and have a great relationship in matching apprentices with the right companies.
If you want to look for a role manually, you'll need to scour local papers, job sites, reach out to employers or browse 'Find an apprenticeship' on gov.uk.
Register with Rebus
Make things easier by registering with Rebus Training. We'll support your employment aspirations by assessing your qualifications and suitability before adding you to our Approved Applicant List.
Employers use this register to find candidates, making it a great way to get an employer's attention and stand out from the crowd. Employers looking to recruit an apprentice will ask our Apprenticeships Team to arrange an interview with you.
Complete our Apprentice Applicant Registration Form now.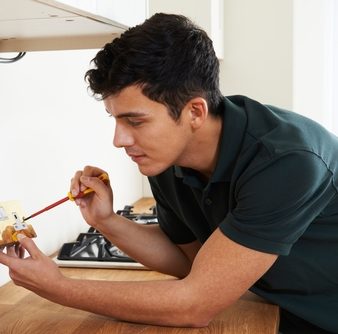 How does it work?
Once you have submitted your application, our team will review your details.
You will be offered a free assessment of maths and English if:

If you are yet to receive your GCSE results
Your GCSE results for maths and English are below grade C or 4

Those who are successful with this assessment or already have the required GCSE results will be able to join our online Approved Applicant List.
Rebus will provide you with a Certificate of Eligibility to demonstrate to employers that you can complete an Advanced Apprenticeship. This certificate can be helpful when applying for jobs.
What do Rebus Apprentices say about us?


I completed my apprenticeship with rebus as well as 18th edition and 2391 courses and I can't fault the training and the support yourselves offer don't think I'd be who I am and where I am today without yourselves.
-
Elliot


Good friendly staff always willing to talk and help with anything.
-
Ben


I receive a high standard of education with tutors making extra effort to engage with everyone
-
William


All of the tutors have worked in the trade and can pass on their knowledge which helps to understand certain things such as the regs.
-
Sean


Run by electrician's who have a wealth of first hand experience
-
Wayne


Professional manner, well organised and very sharp lessons are good
-
Bradley


The teaching is attentive and the centre offers alot of support to the student if its needed
-
Ethan


The tutoring is really good with helping make difficult concepts easy to learn and preparation for exams is really helpful
-
Jacob


The teachers are sharing valuable knowledge and experience. It is providing a pathway for young people to gain a vocation and a place in society. Being a qualified electrician is a method for attaining security and respect. Rebus provides a brilliant opportunity for learning life long key skills and development.
-
Mike