The Home of Electrical Apprenticeships in Stoke on Trent
Advanced Electrical Apprenticeships
Electrical Apprenticeships
Apprenticeships are government funded training schemes providing employed young people with funded high-quality training and work-based support.
Rebus Training offers the latest Apprenticeship Standard for the Electrotechnical industry. Developed by employers and industry partners there are two occupational routes to choose from:
Installation electrician
Maintenance electrician
This is a challenging and rewarding programme leading to qualified status in the industry. Apprentices undertake theory and practical training through day release studies and will achieve a recognised City & Guilds Level 3 qualification on completion.


The electrotechnical apprenticeship typically takes 4 years to complete but this can be less depending on previously attained skills and qualifications.
The success of our Apprenticeship programme can be largely attributed to the excellent support systems in place and the quality of 'off the job' and 'on the job' training. Our City & Guilds approved training centre is used to deliver both theory and practical training in a safe and friendly environment. We work closely with approved employers to ensure that apprentices receive ongoing support and training in the workplace.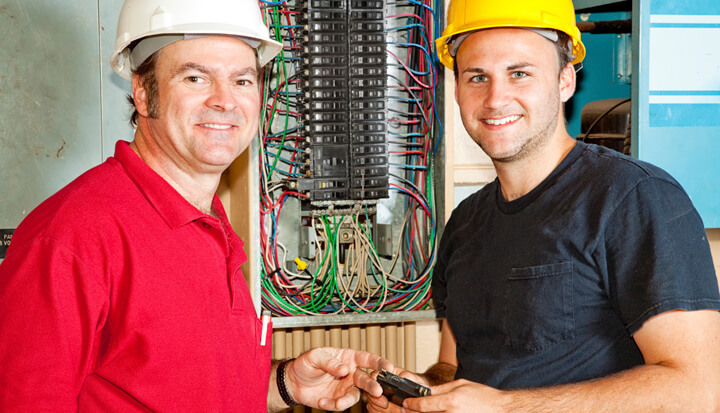 Are you a young person looking to become an apprentice?


Are you an employer looking to take on an apprentice